Posts Tagged 'electroporation'
:: Posted by American Biotechnologist on 03-03-2011
A Bio-Rad tutorial on how to increase the efficiency of your primary cell transfections.
:: Posted by American Biotechnologist on 04-14-2010
In the latest contest sponsored by Bio-Rad Laboratories and Genetic Engineering News (GEN) you can use your analytical skills to decipher a cryptogram and be entered to win $1,500 and your choice of one of five Bio-Rad benchtop devices. In addition, if you are one of the first 150 registrants you will receive a free cryptogram challenge t-shirt!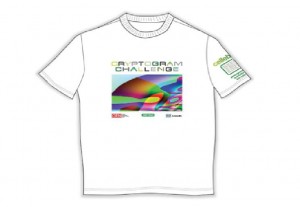 For full contest details, see the cryptogram contest press release in GEN.
:: Posted by American Biotechnologist on 04-01-2010
As discussed in an earlier post on siRNA delivery, Bio-Rad's Gene Pulser MXCell Electroporator is a powerful tool for biotechnology labs involved in delivering siRNA into difficult to transfect cells. In this technical note, biotechnology experts from the University of Rochester demonstrate how the MXCell can be used to simultaneously optimize electroporation conditions in multiple cell types thereby saving time, reagents and effort.
Electroporation of Smooth Muscle Cells Using the Gene Pulser MXcell Electroporation System