The promise of stem cell research for drug discovery and cell-based therapies depends on the ability of scientists to acquire stem cell lines for their research.
A survey of more than 200 human embryonic stem cell researchers in the United States found that nearly four in ten researchers have faced excessive delay in acquiring a human embryonic stem cell line and that more than one-quarter were unable to acquire a line they wanted to study.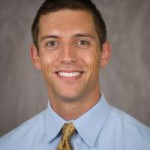 "The survey results provide empirical data to support previously anecdotal concerns that delays in acquiring or an inability to acquire certain human embryonic stem cell lines may be hindering stem cell science in the United States," said Aaron Levine, an assistant professor in the School of Public Policy in the Ivan Allen College of Liberal Arts at the Georgia Institute of Technology.
Results of the survey were published in the December issue of the journal Nature Biotechnology. Funding for the study was provided by the Kauffman Foundation's Roadmap for an Entrepreneurial Economy Program.
Read the rest of this entry »