Bio-Rad USA's latest spring promotion has arrived. For a limited time they are offering a "Buy 1 get 2 Free" on their Real-Time PCR Supermixes. For details check out the Spring into Savings flyer which also includes a great compatibility chart to determine which supermix is right for your machine. You can also contact your Bio-Rad direct representative by emailing
bio-rad_direct@bio-rad.com or by calling 1-877-BIORAD1.
Offer valid until May 31, 2010 in the US only.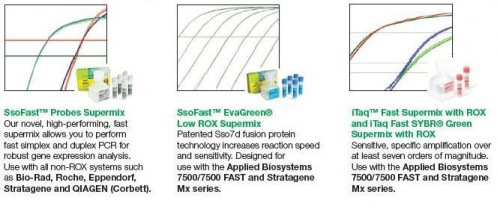 Tags: Bio-Rad, Promotion, Real-Time PCR